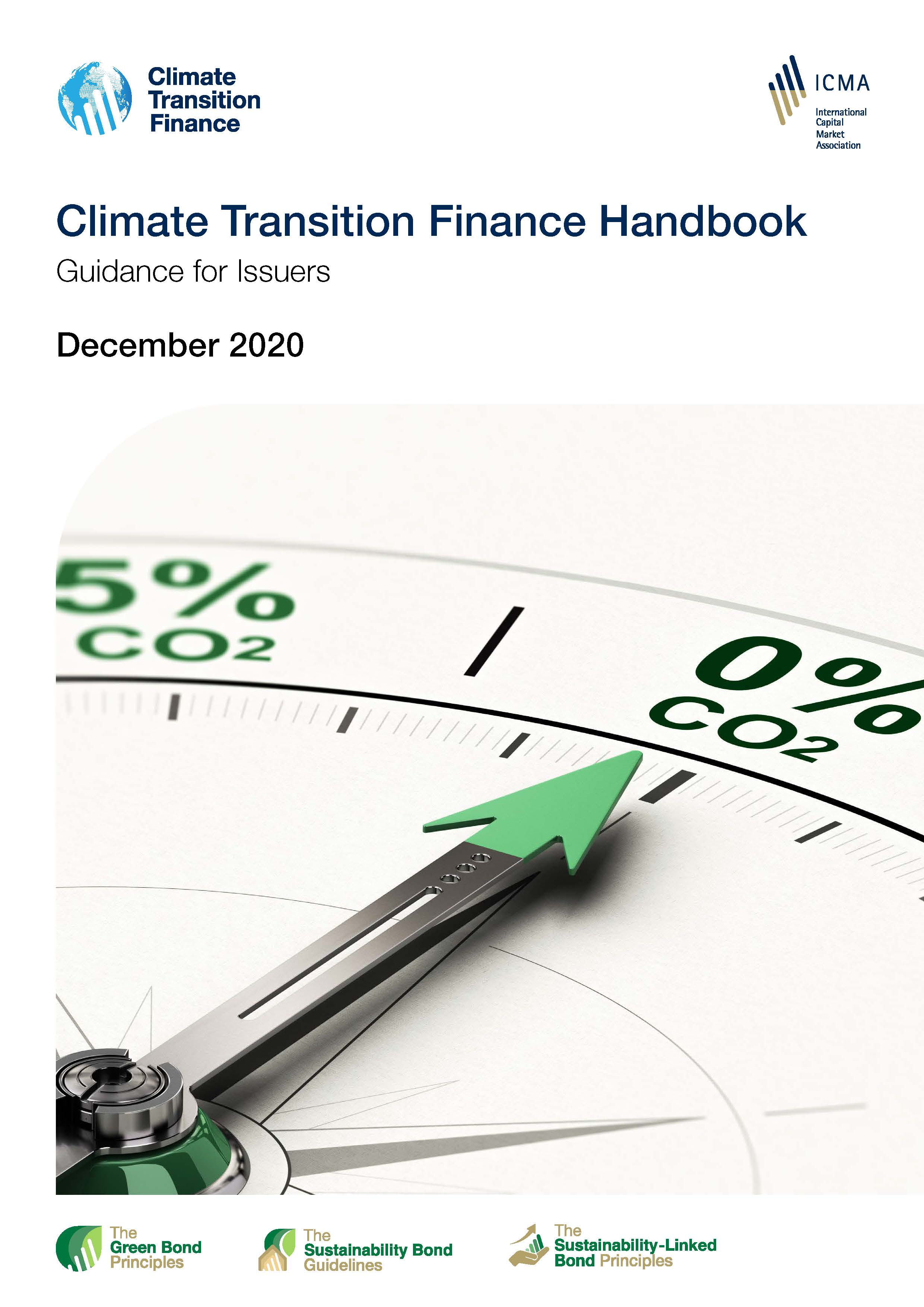 In order to meet the global objectives enshrined within the Paris Agreement on Climate Change to keep the global temperature rise this century well below 2°C above pre-industrial levels and to pursue efforts to limit the temperature increase even further to 1.5°C, significant financing is needed. To help facilitate these flows, the Climate Transition Finance Handbook published in December 2020 seeks to provide clear guidance and common expectations to capital markets participants on the practices, actions and disclosures to be made available when raising funds in debt markets for climate transition-related purposes.
The Climate Transition Finance Handbook acts as additional guidance for issuers seeking to utilise green bonds, sustainability bonds or sustainability-linked bonds towards the achievement of their climate transition strategy. When raising funds for climate transition-related purposes, issuers are encouraged to reference the recommendations outlined in the Climate Transition Finance Handbook in their reporting.
For additional information on how to interpret this guidance especially for its practical application for transactions, as well as in the context of market developments and complementary initiatives, see the
Guidance Handbook
.
Climate Transition Finance Handbook 2020
Related Questions
---
Translations of the Climate Transition Finance Handbook
Further translations are in progress and will be published here when available.